There are homes with huge bathrooms and others with smaller units. Depending the space requirements, most homeowners still find the space limited. When getting an expansion is not viable, having Bathroom Vanity Units are very useful. They give you the space you need without compromising or restricting the space of the bathroom layout. If you are tired of having a disorganized bathroom, the best way to go about this is by installing a bathroom vanity.
Factors to Consider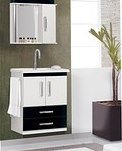 Understand the use
This is the first thing to understand before buying a vanity unit for your home. It is prudent to look into the practicality and economic value of any unit before buying it. For instance, small sized bathroom vanities are ideal for facecloths, tools used for persona grooming, towels and anything small. Besides, homeowners with huge items like hairdryers, hairbrushes, makeups might be forced to invest in larger vanities.
Small vanities are also recommended for children. Most children only need small storage spaces. However, even adults that do not need massive and detailed vanity units can still have a small one. There is no point in buying bulky and expensive vanities, which might be underutilized or take up much space.
In case you have a guest room bathroom, a small vanity unit is a perfect addition. In this scenario, you only need a small vanity that accommodates soaps and towels for you guests. Besides, it will be perfect as most guest bathrooms are usually smaller than those found in the master bedroom.
Benefits of using bathroom cabinets
Having a neat bathroom presents many advantages to the users, In this regard, custom vanities are a great addition to any home because:
Easy to store linens and towels
Value addition to your home
They impart organization into your bathroom
They give ambiance to your bathroom
The optimize or maximize space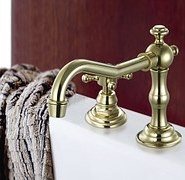 Cabinets made for bathroom application should be made from waterproof materials. This is attributed to the fact that bathrooms are naturally wet. As such, wooden materials (with varnish) can easily repel water and moisture. Avoid materials like melamine and flake boards that tend to react to water.
When shopping for the right bathroom cabinet for your home, you peruse through home décor magazines. Besides, you can look at online publications and websites that deal with bathroom vanity units. As much as these options offer expert ideas and tips, you should always have your design and style in mind before making your final decision.