When time comes, and you intend to add an electric meat grinder to your kitchen accessories, you will need to choose the one that will suit your kitchen needs perfectly. Out in the market, you will find different types of meat grinders all adorned with special features, but at the end of the day, you will be required to come up with the ideal choice for you.
To make the choosing job easier for you, in this article, we will have a look at the most basic features that should be present among the best electric meat grinders available in the stores.
 The motor
The motor of a meat grinder determines the amount of grinding you can do in an hour. Out in the stores, you will come across grinders with 350 watts with others having 750 watts. The higher watts grinders can give you room to grind up to 720 lbs per hour. Therefore, if you are intending to be grinding large amounts of meat ensure that you take home a meat grinder that has a very powerful motor.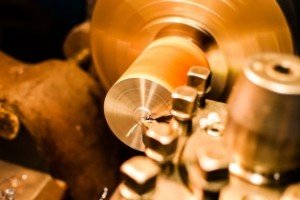 Price
Generally, the price of the grinder you are likely to buy is dependent on the kind of budget you have. However, on pricing, there are some aspects that you really need to put into consideration. In most cases, the grinders that are expensive are usually the ones that will provide the user with top quality services. If you will be using the grinder more often don't go for the cheap type just because you will spend less on it; in the long run, it will not be able to serve your grinding purposes.
 Construction
The stronger the construction of a meat grinder the longer it will last. Grinders come with different construction materials: metal or steel. Metal and steel constructed meat grinders are quite durable and high in performance. Stainless steel grinders are easier to clean thus enhancing your kitchen hygiene. If you want to enjoy durability, you need to go for the sturdily constructed electric meat grinders.
 Accessories included
Various meat grinders come with several accessories attached. These may include cutting blades, sausage attachments, kubbe and grinding plates. Different attachments are suitable for different users according to their grinding needs. When choosing the best meat grinder for yourself look at the one with the attachments that you will need during your grinding activities.
 Warranty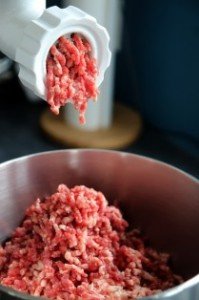 Having an assurance for replacement or repair for your meat grinder any time it malfunctions is quite vital. Most manufacturers provide their customers with warranties lasting from 1 to 5 years to cover any repairs or replacements needed. In most cases, the high-end meat grinders tend to provide their customers with warranties with a longer duration.
When out to look for an electric meat grinder, your budget should come first. Having a thorough search on the online stores will enable you to come up with the grinder that will accommodate your budget needs. Putting into consideration the above-given tips will enable you to come up with the best meat grinder for your kitchen needs.