An air conditioner is one of the most important electrical items in your home. This is an appliance that ensures that you get  climate comfort even in summer. It is important to make sure that you always check out for air conditioning problems to avoid problems that come with the breakdown.
A breakdown is the worst experience that you can ever experience in air conditioning, and it is important to keep the check from time to time. If you know how to diagnose air conditioning problems, it will be easier for you to know when repair is required.
Signs that your air conditioner needs repair
Lack of cool air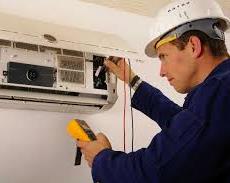 The main role of an air conditioner is to produce cool air during warm summer. If you notice that your air conditioner is no longer producing cool air, then it means there is a problem somewhere in your air conditioner. If your air conditioner is not producing cool air, there might be various problems that in the system.
For instance, you need to ask your air conditioning technician to check the system compressor that might be having problems. On the other hand, you might need to check the Freon levels and make sure that they are at the right level.
Noises from the air conditioner
If you notice that your air conditioner is producing some strange noises, then it might be an indication that you need to repair it. Normally, most of the air conditioners produce some level of noise, and this means that you should be able to differentiate between the normal noise and problematic noise.
The problematic noise will always be more metallic trying to indicate that some parts of the air conditioning are not working. A squealing noise is one of the main sounds that indicates that there is a problem.
Strange smells
Pungent smells, for instance, might indicate that your wires are burnt out. If you experience musty smells, your air conditioner might have been infested with mold. These are the signs that will help the technician know what they are dealing with. Your air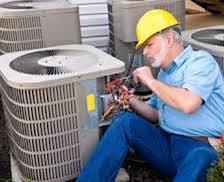 conditioner is supposed to produce fresh air and when you start to experience strange smells, make sure that you have it checked. The kind of smell that is produced will always give you a clue of what the problem might be.
High energy bills more than usual may also indicate that the air conditioner is consuming more power to work, and this is a sign of a problem.