The performance of any  person is affected significantly affected by the type of furniture that is being used in the office. Selection of furniture for your office is important. It is every management`s responsibility to ensure that the furniture in any office provides an excellent working environment.
Choosing office furniture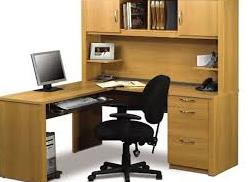 1.Comfort
Given that you will spend many hours every day in your office chair, it is crucial to shop for comfortable office chairs. It is advisable to test the chairs before you buy so as to be sure that you purchase one that will provide total comfort throughout the time that you spend in your office. Furthermore, it is recommended to test the chair along with a desk so as to determine the best setup that fully suits you.
2.Space
It is your office space that will ascertain the kind of furniture that you should buy. It is a fact that not all furniture will be right for your office space, so go for that office furniture that fully suit your working environment and style while giving every person room to breathe. For example, if you have few employees and a small office space, it is recommended to purchase relatively large co-working tables.
3.Office layout and location
It is very crucial to know the dimension of your office space so that you can be able to select perfect furniture that comfortably fits into your office. It is important to consider the dimensions of the windows and the location of all electrical outlets in your office since they will help you in choosing the best chair and desk that will move freely within your office space.
4.Consider your needs
It is advisable to determine how your office space will be utilized before purchasing your office furniture. Hence, you will be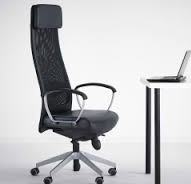 able to identify the most suitable furniture that you will allow you to cater for every need. For example, if your office needs an ample storage space, you must purchase filing cabinets, or if customers spend time in your office, you will be required to invest in comfortable chairs and side tables.
5.Flexibility
When choosing office furniture that is perfect for your office, it is important to consider the functionality and flexibility of the furniture. For example, it is advisable to go for a desk that has a storage unit for your files or a desk that has a safe space for you to stretch your legs. Therefore, always go for the office furniture that has multiple functionalities.