If you are looking for some trees to plant in your yard, then the Leyland Cypress is a good choice. These trees are evergreen, and they can survive all seasons no matter how harsh. They are the type of trees that take a very short time to grow in maturity without much stress. If you are the kind of person that has no patience to wait for your trees to grow, then the Leyland Cypress is a good choice for them. When it comes to the Leyland cypress trees, you can't forget the beauty that these trees offer and this makes your yard very beautiful and appealing.
Benefits of the Leyland cypress trees
They grow very fast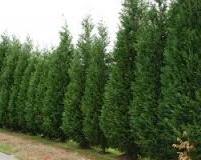 If you have already bought your home, and you need to transform your landscape by adding some trees, you need the type of trees that will grow fast. Leyland cypress trees take a very short time to grow compared to other types of trees. Within three
years, you will have fully matured trees compared to the other trees that take almost ten years before you can get big trees.
Solid barrier
If you are the type of person that wants to create a solid barrier between you and your neighbors, then these are the best trees to plant. When planted close to each other, they provide a strong and concrete fence, and your neighbors won't be able to know what is going on inside.
In addition to this, they provide a barrier to protect your home from strong winds and dust from entering the home. You may be surprised, but these trees can shield your home from noise from outside.
All weather conditions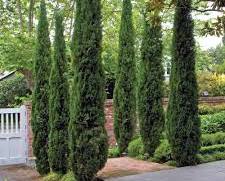 They can grow in any soil types, and they are not affected by winter or summer weather changes. With Leyland cypress trees, all you have to do is plant, irrigate and you are good to go.The great challenge that comes with planting trees is maintenance. Some trees are just too stubborn and sometimes you might even require to go and buy soil from other regions for the trees to grow in your compound. The Leyland cypress trees are special kind of trees.
Beautiful look
If you have ever seen Leyland cypress trees grown together, then you will appreciate that they beautiful look. They are evergreen trees no matter the season, and they have a feather look, growing full length from top to bottom. If you want to shape your trees, you can easily trim them to attain the look that you want.